The National Exemplar Restaurant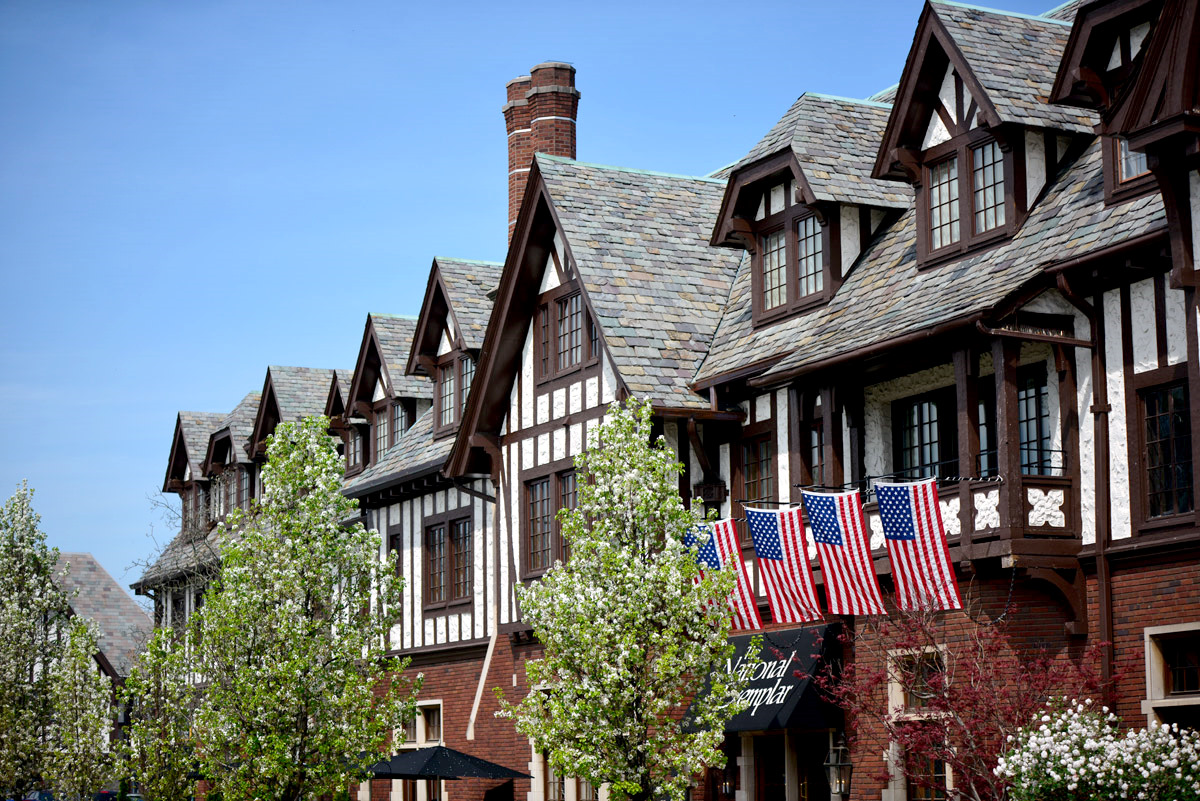 Breakfast, Lunch, Dinner & Drinks...Simply Delicious!
---
In April of 1983, The National Exemplar began operation in the Mariemont, Ohio landmark, the Mariemont Inn. The Inn was constructed in the mid-1920's as a small piece of the very unique Mariemont community, founded by Mary Emery. The National Exemplar Restaurant was named after learning that Mary Emery once referred to her developing community as the National Exemplar, meaning national model community.
The National Exemplar Restaurant, located on the first floor of the hotel, is a popular neighborhood restaurant. It offers American-style cuisine in its spacious dining room or relaxing outdoor patio. Open daily for breakfast, lunch, and dinner, the National Exemplar offers an outstanding dining experience.
Southerby's Pub, located off the lobby, offers dining as well as a cozy place to have a drink, and features oversized chairs overlooking one of the original 1920's fireplaces. In the evening settle down in an over-stuffed sofa and savor a drink with the locals in this intimate lobby pub.
Click Here For Dinner Reservations
National Exemplar Leadership Team
Operating Partner and Culinary Director: Jeremy Luers
Dining Room & Private Dining Manager: Lisa Hopkins
Assistant Manager: Matthew DeVan
Sous Chefs: James McCarthy & Tim Turner