The National Exemplar Restaurant 
Things to Do Before or After Your Visit
Mariemont's Beginnings
Mariemont was envisioned by its founder, Mary Muhlenbery Emery, as a "National Exemplar" in practical town planning. Mrs. Emery was convinced, far ahead of her time, that congestion and poor housing were due primarily to bad city planning, and that this problem could not be corrected easily without rebuilding an entire neighborhood. It could be changed, she felt, by constructing a community and its housing according to principles of town planning.
Mariemont, pronounced "Mary-mont" not "Marie-mont" was named for Mrs. Emery's summer home in Rhode Island, which was named for a town in England, thus the English pronunciation. The town was to illustrate the best architectural, engineering, and environmental concerns possible for this type of development. Mariemont was to be a model "English garden" community and a self-sufficient town where good planning would prevent common big-city problems.
Today Mariemont thrives in its eye-catching, harmonious, and mostly English-Tudor style architecture. Tree-canopied streets with wide, grassy medians sets Mariemont apart from other areas around Cincinnati. The village has a reputation of being charming and quaint with its scattering of mini-parks. Mariemont also prides itself on having the nation's only elected town crier, who dresses in colonial costume to call villagers to the non-partisan town meetings.
Acquisition of the property located about ten miles east of downtown Cincinnati and on a plateau above the Little Miami River began in 1913. The first spadeful of Earth for Mariemont was turned by Mrs. Emery on April 23, 1923. Twenty-five of the country's leading architects were employed to work with the plan developed by John Nolen, the eminent town-planner hired by the Mariemont Company to design and build this community on the 420 acres of gently rolling farm land anciently inhabited by Indians. The first building was completed in 1924-25. There is only one church in Mariemont, per Mrs. Emery's design, the interdenominational Mariemont Community Church.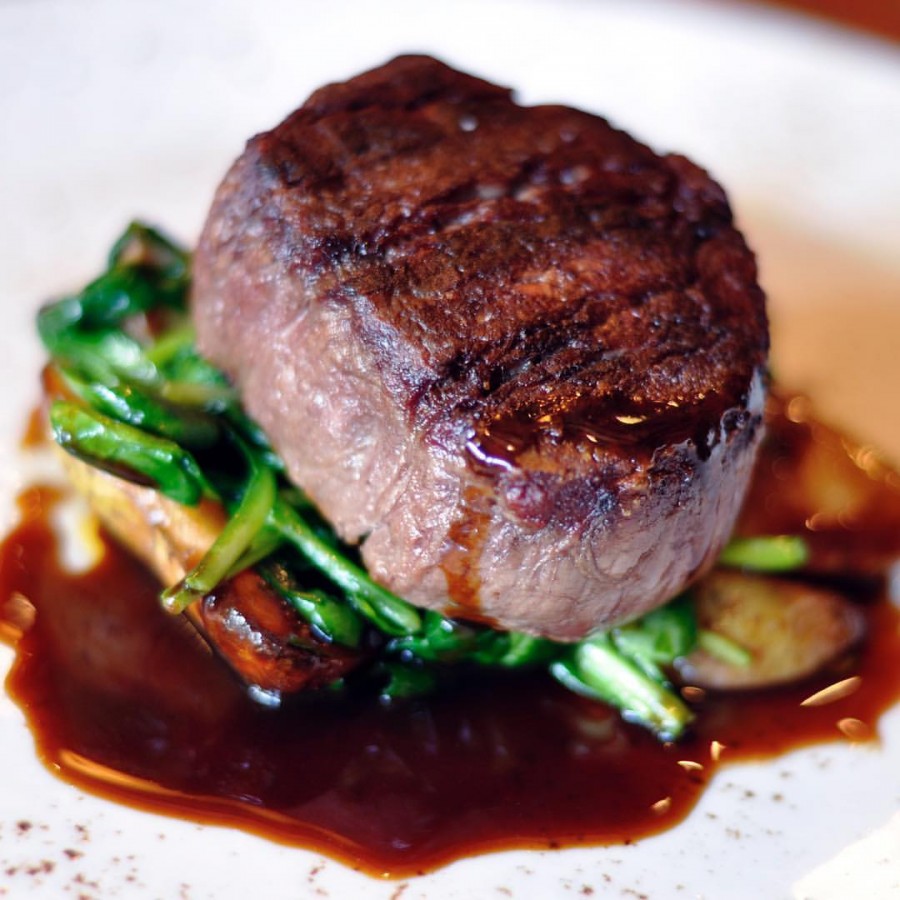 The National Exemplar, a delicious independent restaurant in Mariemont, offers modern, fresh American cuisine in its dining room, outdoor patio and adjoining bar. The restaurant serves breakfast, lunch, dinner and drinks seven days a week.
We are looking for outgoing, motivated individuals to join our team, including:
bartenders
servers
server assistants
hostesses
We are a high energy team with excellent growth potential. We also offer a great benefit package to all full time employees. Prior experience is preferred but not a must.
To apply for a rewarding position with our team, please send an email with the position desired in the subject line, a cover letter and resume/experience to nexemplar@nationalexemplar.com or apply in-person 2-4 p.m. weekdays.
No phone calls, please.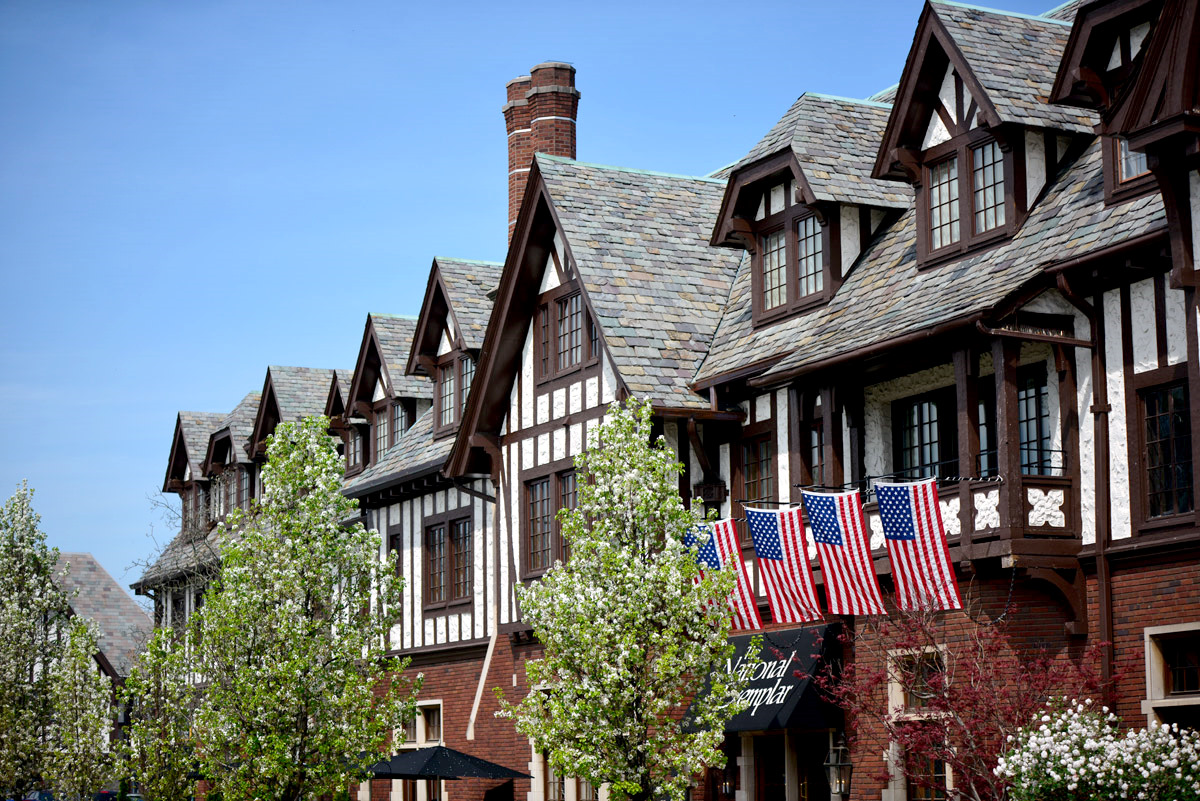 Breakfast, Lunch, Dinner & Drinks...Simply Delicious!
---
In April of 1983, The National Exemplar began operation in the Mariemont, Ohio landmark, the Mariemont Inn. The Inn was constructed in the mid-1920's as a small piece of the very unique Mariemont community, founded by Mary Emery. The National Exemplar Restaurant was named after learning that Mary Emery once referred to her developing community as the National Exemplar, meaning national model community.
The National Exemplar Restaurant, located on the first floor of the hotel, is a popular neighborhood restaurant. It offers American-style cuisine in its spacious dining room or relaxing outdoor patio. Open daily for breakfast, lunch, and dinner, the National Exemplar offers an outstanding dining experience.
Southerby's Pub, located off the lobby, offers dining as well as a cozy place to have a drink, and features oversized chairs overlooking one of the original 1920's fireplaces. In the evening settle down in an over-stuffed sofa and savor a drink with the locals in this intimate lobby pub.
| | | |
| --- | --- | --- |
| Retail | | |
| Trevor Furbay Bespoke Tailor | | The Villager |
| Worthy Yoga | | Roosters Men's Grooming Center |
| Events & Florals of Mariemont | | The Travel Authority |
| Nippert Jewelers | | Mariemont Barber Shop |
| Eva's Esthetica | | Eastern Hills Dry Cleaners |
| Pomegranate & Lime | | Framers Guild and Gallery |
| Porsche of the Village | | Mariemont Hair Salon |
| Sara Benjamin's | | Training Coreters Pilates & Fitness Studio |
| | | |
| | | |
| Entertainment & Recreation | | |
| Mariemont Theatre | | Mariemont Recreation Association |
| Cincinnati Sports Club | | Hamilton County Library |
| | | |
| Churches | | |
| Mariemont Community Church | | |
| | | |
| Mariemont Parks | | |
| Isabelle Hopkins Park: | | on the corner of Wooster Pike (US 50) and Pocahontas Ave. |
| Jordon Park: | | Miami Road just west of East Street Trolley Turn-Around Park - Miami Road at Murray Avenue |
| Dale Park & Statuary: | | Wooster Pike at Plainville Road Ann Buntin Becker Park - Lanes C & B (Between Beech and Oak Streets) |
| Patriots Park: | | Lane F (Between Elm Street and Wooster Pike) |
| Boathouse: | | 3729 Pleasant Street |
| Bell Tower Park: | | 3725 Pleasant Street |
| Dogwood Park: | | Baseball Fields, Walking Trail, Bird/Wildlife Sanctuary - 3721 Pleasant Street |
| Concourse Park: | | Miami Bluff Drive at Center Street |
| South 80 Gardens and Walking Trails Park: | | South of 6000 Mariemont Avenue |
| Paul Prevey Bird Sanctuary: | | Just east of 6060 Mt. Vernon Avenue |
| Livingood Park: | | Miami Road at Mt. Vernon Avenue |
| Madisonville Site: | | Adjacent to Community Pool at 6000 Mariemont Avenue |
| Mary Emery Park: | | Madisonville Road at Plainville Road (adjacent to Tennis Courts) |
Phone:
   
513.271.2103
Address:


 
6880 Wooster Pike
Mariemont, Ohio 45227
Get Directions
 
 
 
Breakfast & Lunch Hours:
 
 
Monday-Sunday
 
7:00 am - 2:30 pm
 
 
 
Dinner Hours:
 
 
Monday
 
5:00 pm - 9:00 pm
Tuesday
 
5:00 pm - 9:00 pm
Wednesday
 
5:00 pm - 9:00 pm
Thursday
 
5:00 pm - 9:00 pm
Friday
 
5:00 pm - 10:00 pm
Saturday
 
5:00 pm - 10:00 pm
Sunday
 
5:00 pm - 9:00 pm
 
 
 
Southerby's Bar Hours:
 
 
Monday-Saturday
 
Temporarily Closed