Mount Eden Vineyards Wine Dinner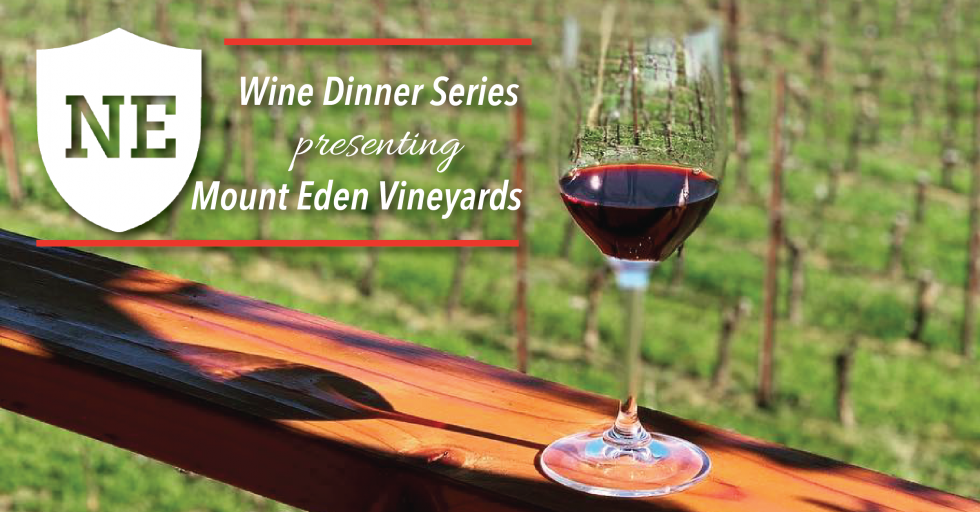 Join The National Exemplar and Mount Eden Vineyards on at 6:30 p.m. on Thursday, April 25 for a specially crafted four-course meal complete with wine pairings. Plus, dive into learning more about the vineyards with Mount Eden's Michelle Ducket.
Amuse
Champagne Cured Aukra Salmon
caviar + crema + dill + pork rinds
paired with Guy Charlemagne Brut
First Course
Day Boat Scallop
buttered popcorn soup + shrimp crumbs
paired with Mount Eden Chardonnay
Second Course
Elysian Fields Spring Lamb
lamb saddle + peas + favas + beech mushrooms + merguz sausage + mint
paired with Mount Eden Pinot Noir
Third Course
Dry Aged New York strip
smoked potato puree + broccolini gratin + herbed bone marrow butter
Paired with Eden Cabernet
Dessert
Sticky Toffee Pudding
madisono's vanilla gelato + toffee sauce
Reservations are required and can be made by calling (513) 271-2103.