MadTree Tap Takeover at Southerby's Bar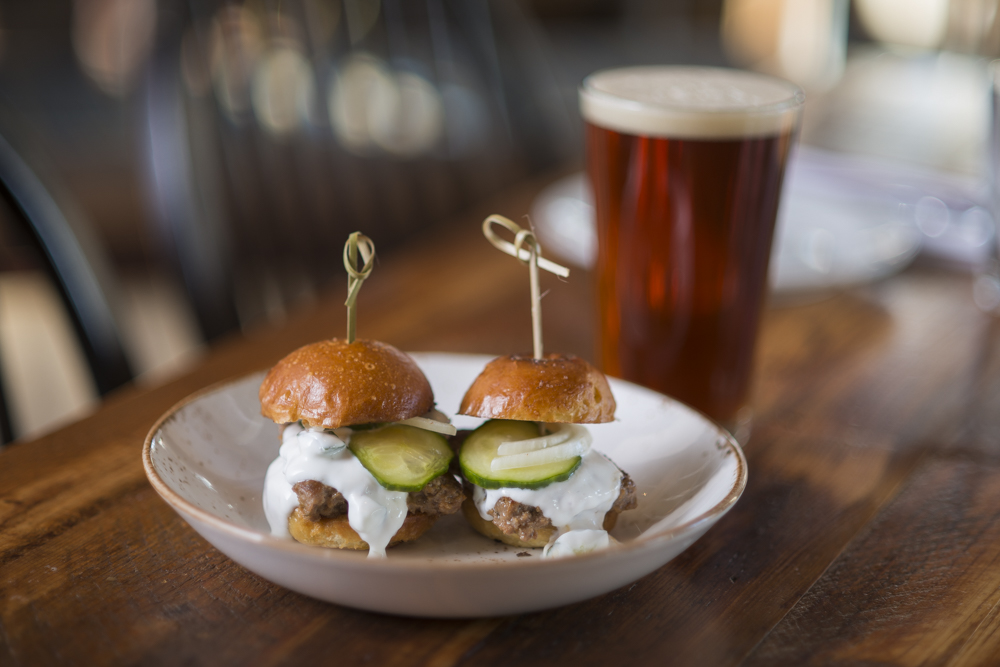 MadTree Brewing is taking over the taps at Southerby's Bar at The National Exemplar for a delicious night of locally-crafted brews and specially-paired plated and passed appetizers from National Exemplar Executive Chef Chase Blowers.
MadTree Brewing will be serving:
Identity Crisis (6.9% alcohol, 61 IBU) - Not a ray of light penetrates the soul of this beer. Combining the roasted malt backbone of a Porter with a huge amount of earthy and citrusy hops typical of many IPA's, this unique ale will leave you questioning its identity... and maybe yours.
Black Forest (4.9% alcohol) - Big roasted flavor in the beginning, chocolate in the middle and a slight sweetness from lactose make this milk stout full of flavor while having a light and silky body.
Chi Hammer (6.75%) - This taproom exclusive Cream Ale has a touch of bitterness from Zythos hops.
Dunmore (4% alcohol) - Light and crisp with a full-body flavor with a low ABV. This beer is a Scottish Schilling Ale that takes a different approach to the Session Ale.
MadTree Brewery brewmasters will also join us to talk about the brews they're serving. Cost is $29 for four 10-ounce beers, food and live music.
When: 6:30 p.m., Monday, December 21, 2015
Where: Southerby's Bar at The National Exemplar (located in the lobby of the Mariemont Inn)
6880 Wooster Pike, Mariemont, Ohio 45227