Hop Aboard the Polar Express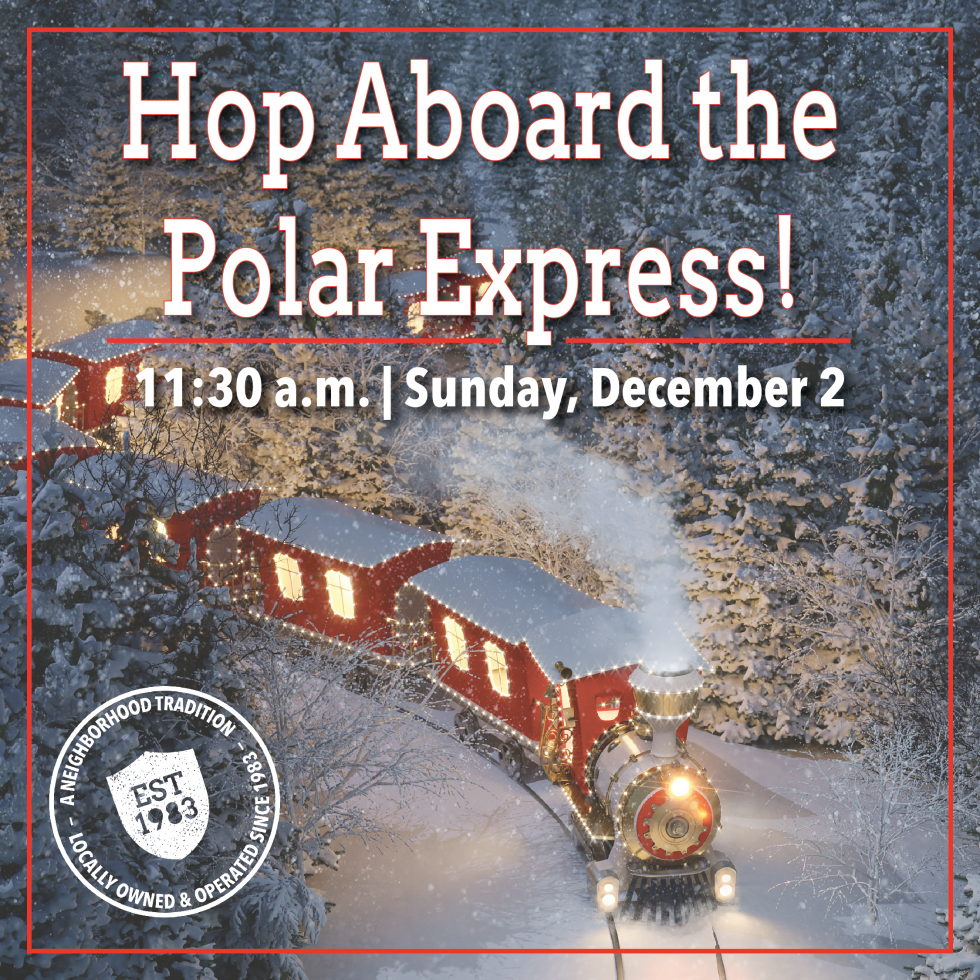 The National Exemplar is excited to announce we're partnering with the Mariemont Theatre for a special viewing of The Polar Express.
Join us for a magical journey to the North Pole at 11:30 a.m. Sunday, December 2. The festivities all start with brunch at The National Exemplar before a 1 p.m. showing of the holiday classic at the Mariemont Theatre. Join us in your PJs and feel free to bring your favorite blanket or stuffed animal!
It's the perfect opportunity to ring in the holidays and start a new tradition!
Reservations are $20 per child and $25 per adult, all inclusive of brunch and the movie. To reserve your spots for this very special Christmas celebration, contact Lisa Hopkins at (513) 271-2103 or LHopkins@NationalExemplar.com.
To learn more about Mariemont Theatre and its showing of The Polar Express, please visit www.mariemonttheatre.com.