Elk Cove Vineyards Wine Dinner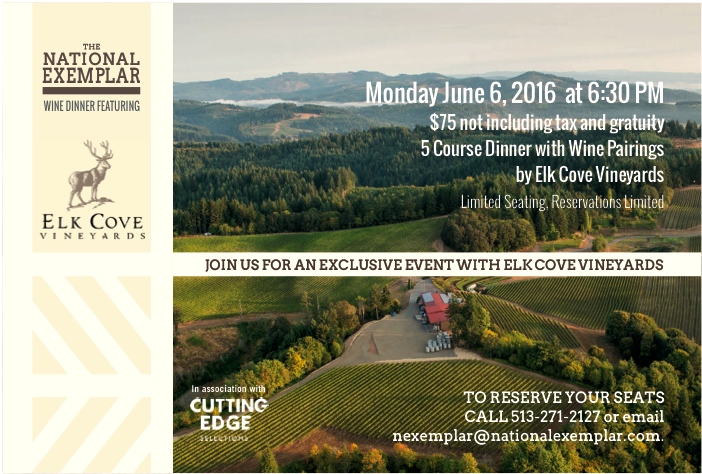 Wine Dinner: Elk Cove Vineyards
Presented by The National Exemplar Restaurant in association with Cutting Edge Selections on Monday, June 6, 2016 starting at 6:30pm.
An informative, intimate and delightful evening of great wine, food and friendship featuring wines from Elk Cove Vineyards located in Oregon and paired with food created by Executive Chef Chase Blowers.
Reservations required. Limited seating. Please call Andrew or Lisa for reservation at (513) 271-2103.