CHECK IT OUT! New Fall Menu(s) by Chef Chase Blowers & Co.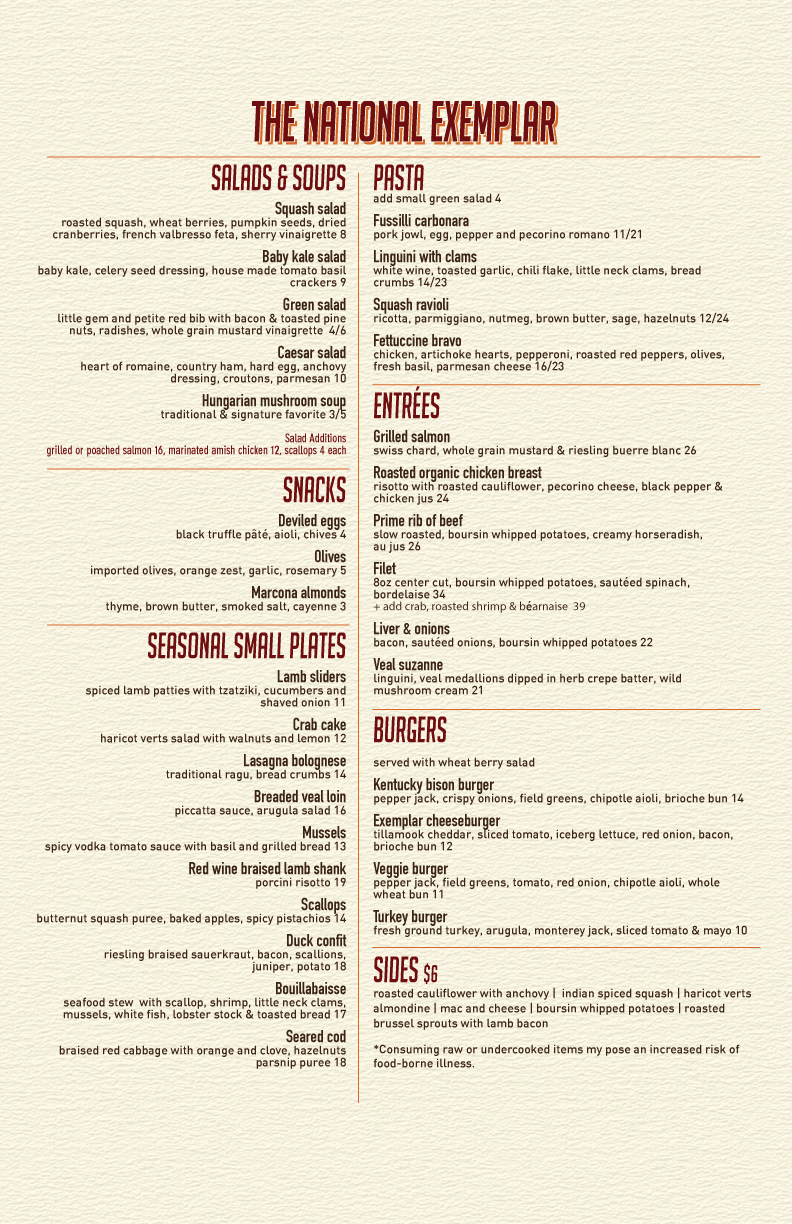 New Fall Menu by Chef Chase Blowers
We are excited about our new Fall menu which is taking advantage of the season's best available ingredients, vegetables and fruits to complement our chef driven menu and food. Chef Chase has been able to balance the dinner menu with many of our signature dishes while also creating several new dishes and flavors to enjoy this Fall season. His culinary team of trained chefs and cooks have been busy working on all the new items and making sure we are perfect on our execution with many of those favorite's so many of you ave come to love and enjoy over the past 32 years. Call us today to make a dinner reservation or book your next private dinning event with us.
New Wine List, Seasonal Cocktails and Craft Beers
Our new Beverage Manager & Sommelier, Travis Hale, has just introduced his first wine list with us and it is spectacular! You will enjoy the easy to read format and over-the-top selection of fan favorites combined with unique boutique style wines..from glass pours to bottles we have you covered for any occasion.