Celebrating 36 Years as a Neighborhood Tradition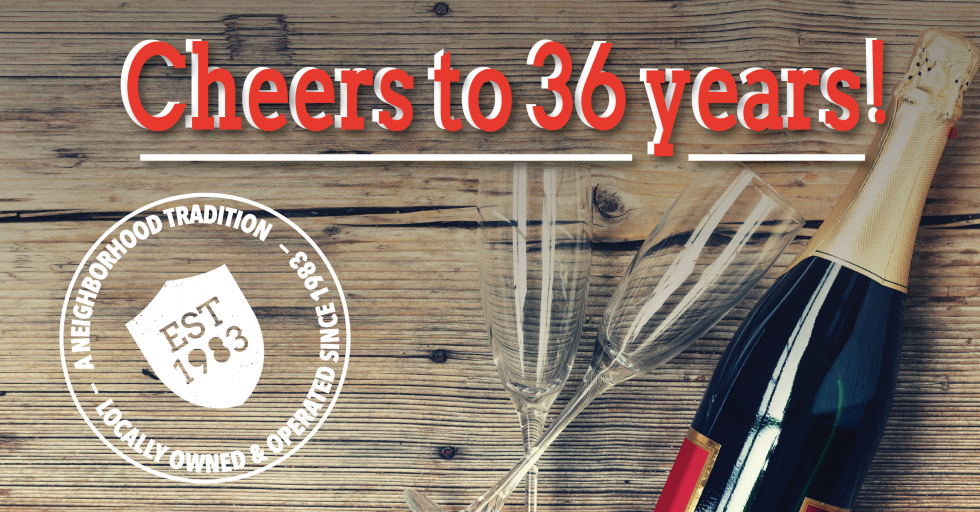 We are honored to be a Mariemont neighborhood tradition, now 36 years in the making, and we invite you to join us in celebrating our anniversary!
Tuesday, April 16: To kick off celebrations, all our dinner guests will enjoy a complimentary champagne toast to celebrate!
Tuesday, April 16 - Thursday, April 18: We'll be offering a classic selection of dinner favorites from years past. View the specials and pick to enjoy three courses for $19.83.
Thursday, April 18: From 4 to 7 p.m. on Thursday evening, we'll host a happy hour reception in Southerby's that will include wine and beer specials from 1983, plus complimentary appetizers!
Help us cheers to another 36 years and make your dinner reservations today!